2018 marks the Congressional Hunger Center's 25th Anniversary. In the coming months we'll be using this space to share some stories with you—stories from our alums, our partner organizations, and current and former staff. But we wanted to start with the story of how the Congressional Hunger Center came to be, and how the fellowship programs that form the core of our work were developed. Follow along below for a look through some Milestones of CHC History, illustrated with photos from our archives….
---
1980s
In 1983, the House Select Committee on Hunger was founded by Reps. Mickey Leland (above, left, with Rep. Bill Emerson), Tony Hall, and Benjamin Gilman to research and propose solutions to problems surrounding domestic and international hunger. Some of the committee's recommendations included extending eligibility for and increasing funding to public benefits such as food stamps and WIC, and the global acknowledgement of food as a human right. (photo © Marty LaVor)

---
1993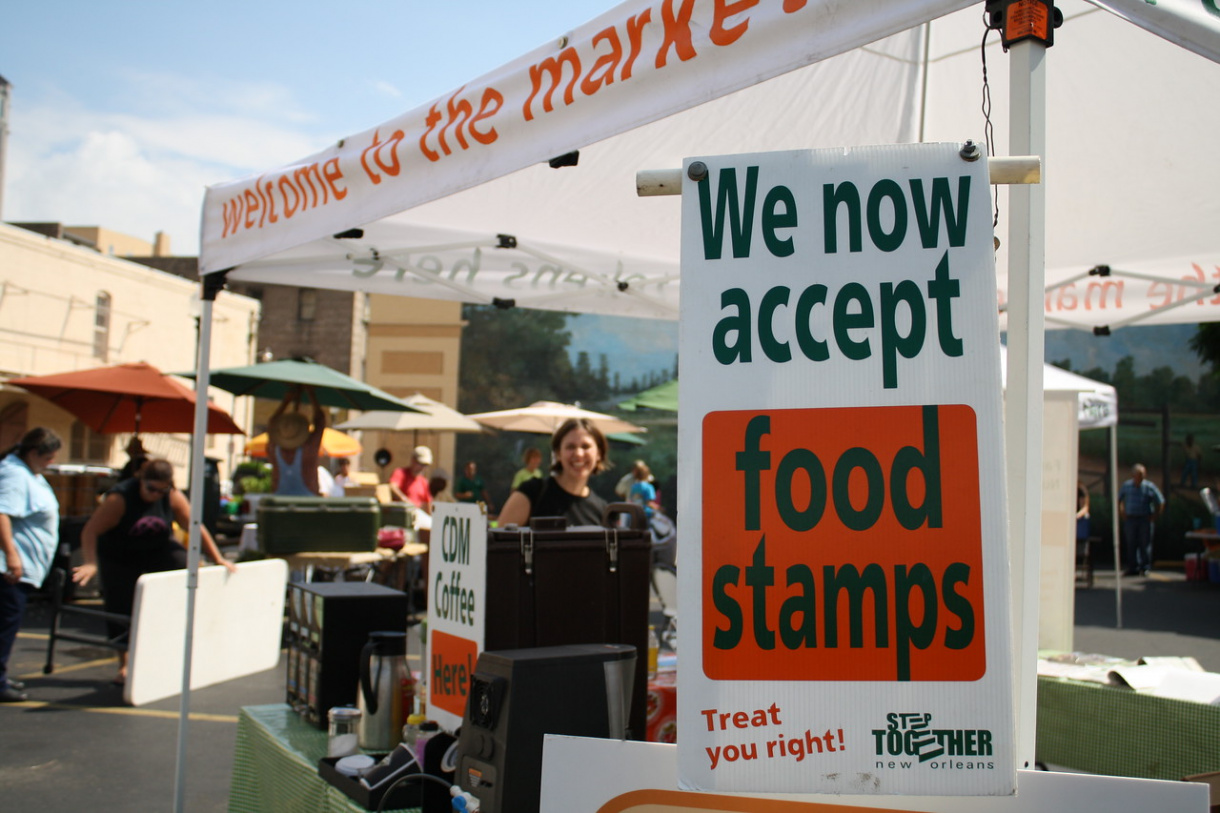 After the House Select Committee on Hunger was allowed to expire in 1993, Rep. Hall responded by embarking on a 22-day fast to draw attention to the problem of hunger in the United States and abroad, inspiring bipartisan collaboration and the founding of the Congressional Hunger Center by Reps. Hall, Bill Emerson, and Frank Wolf. Since its founding, CHC has worked to make issues of domestic and international hunger a priority to policymakers in the U.S. government and to raise a new generation of leaders in the fight against hunger.
---
1994
In 1994, CHC welcomed its first class of 20 National Hunger Fellows (now named the Bill Emerson National Hunger Fellows Program). Today, as in 1994, Hunger Fellows spend the first half of their fellowship working with community partner sites around the country on projects ranging from building community partnerships to outreach and enrollment strategies for public benefits to public education campaigns. For the second half of their fellowship, they bring those experiences with them as they partner with national anti-hunger policy organizations, think tanks, and Federal Government agencies in Washington, D.C. and continue their work on a federal level. (Above: Elizabeth Whelan, left, and Shana McDavis Conway, members of the 10th Class of Emerson National Hunger Fellows)
---
2001
From 2001 to 2003, CHC hosted the first class of International Fellows (now called the Mickey Leland International Hunger Fellows Program in honor of Rep. Mickey Leland). These first 11 International Fellows served at sites throughout South Asia, sub-Saharan Africa, and Latin America, working on a variety of issues ranging from agriculture and emergency response to school feeding and nutrition. The Fellows spend their first year at their partner work sites around the globe, working at a programmatic level to support food and nutrition security interventions. In their second year they draw on their field experience as they design sound anti-hunger initiatives at the organizational, national, and international level. (Above, right: Kurt Burja, 4th Class Leland International Hunger Fellow placed with the World Food Program in Kampong Cham, Cambodia)
---
2005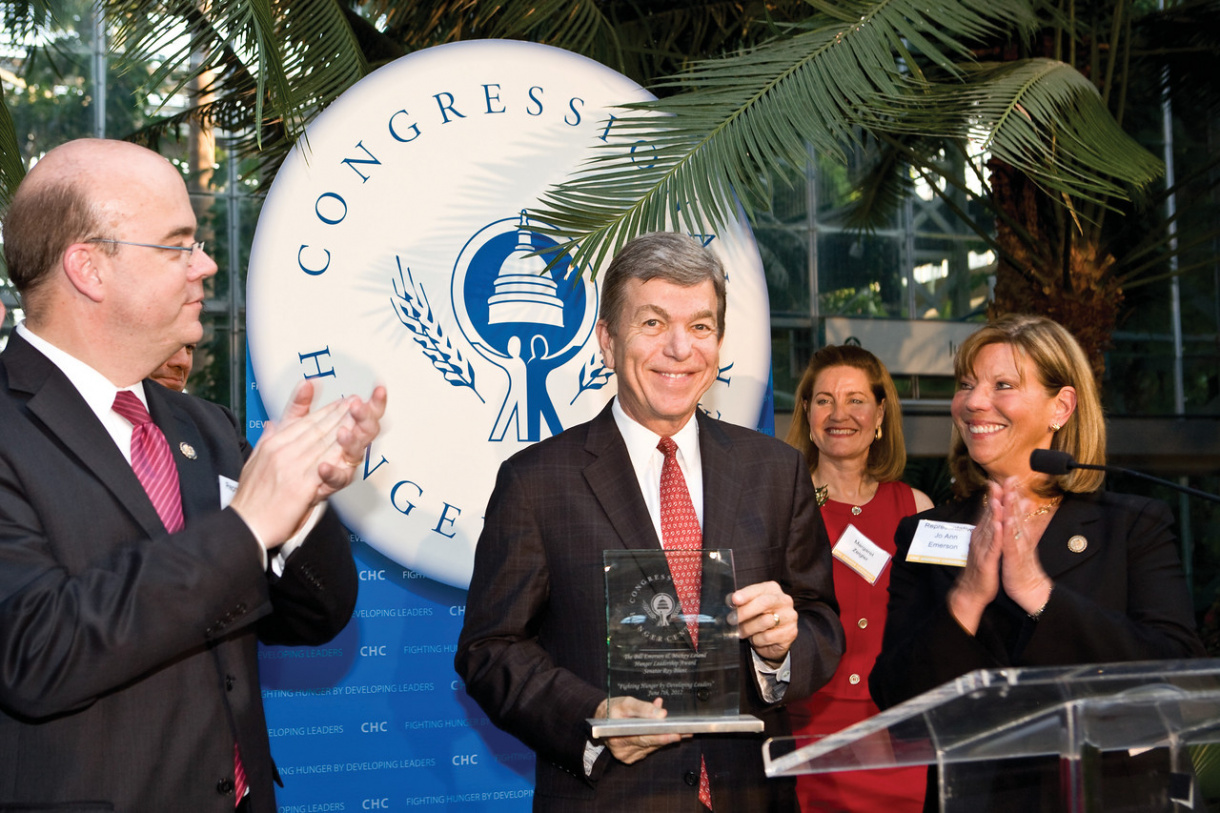 In 2006, CHC launched an annual Hunger Leadership Awards Ceremony to honor extraordinary leaders including members of Congress and Hunger Fellow alums who continue to advocate for healthy, affordable, and culturally-appropriate food for all people. In 2012, Senator Roy Blunt was presented the CHC Leadership Award for his commitment to bipartisan approaches to hunger and agricultural issues. (From left to right: Rep. James P. McGovern, Senator Roy Blunt, CHC Deputy Director Margaret Zeigler, and Rep. Jo Ann Emerson)
---
2015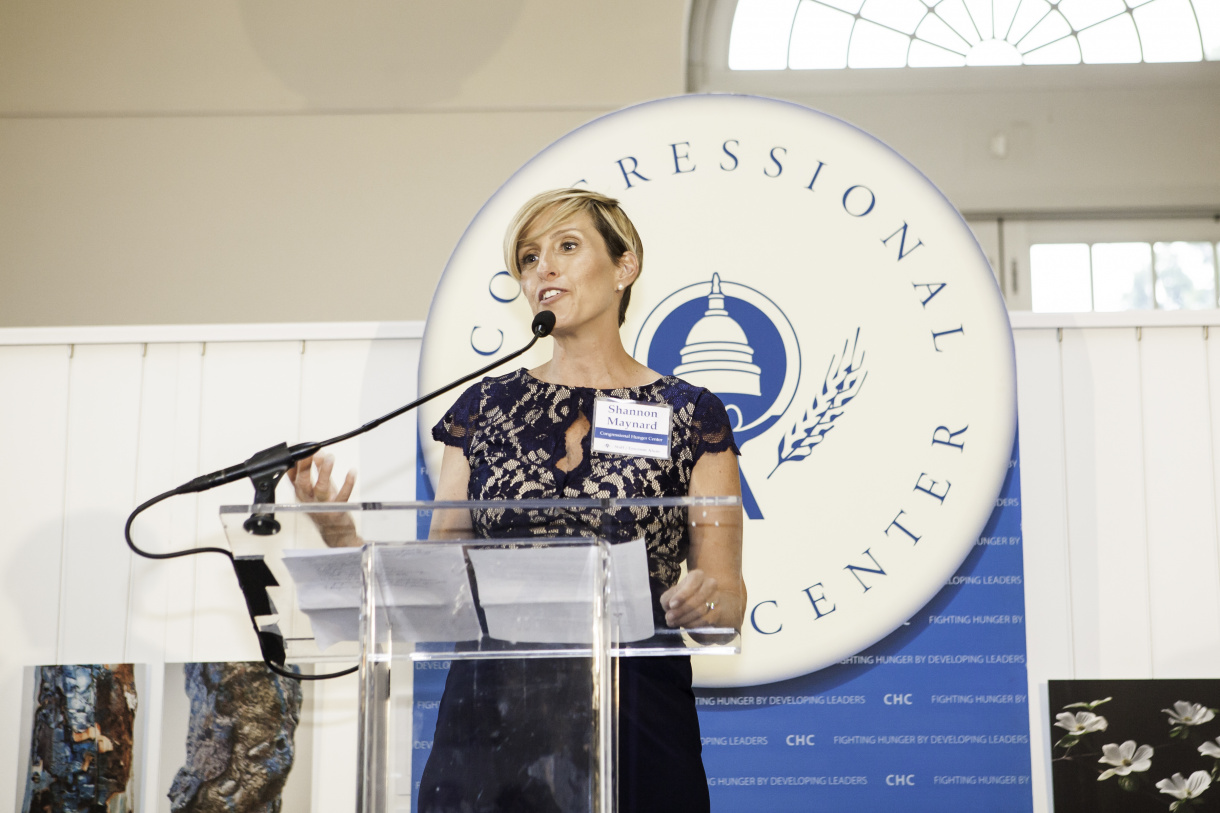 In September 2015, Shannon Maynard was named as CHC's fourth executive director. Shannon is an alum of CHC's 4th class of Emerson Hunger Fellows and served from 1997-1998. Shannon came to CHC from the Grameen Foundation where she was a leader in the organization's Bankers Without Borders global initiative. She has extensive experience working in leadership positions for local and national nonprofits focused on hunger relief and food security, civic engagement, and youth empowerment.
---
Today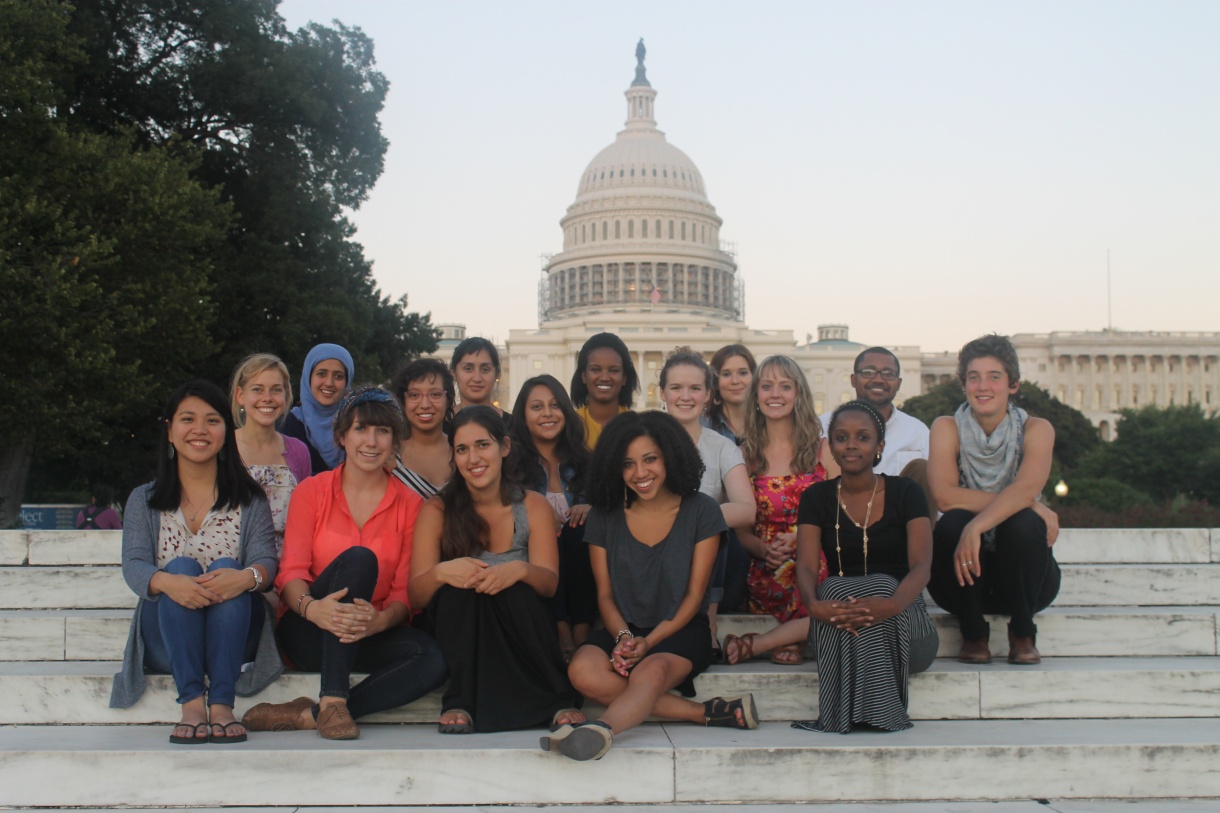 Today, CHC has graduated more than 550 alums of the Emerson National Hunger Fellows and Leland International Hunger Fellows Programs, who have served in 41 countries and 45 states, as well as Washington, D.C. and Puerto Rico. Fellows come from all over the United States with varying backgrounds and interests, but ultimately share a common goal with CHC and their partner organizations of creating a world free from hunger and poverty.
---
This photoessay was compiled by CHC's spring 2018 communications intern, Charlotte Raley. Charlotte is a senior candidate for a B.S. in Public Health at American University, and can be reached at intern DOT communications AT hungercenter DOT org.