Join us on Wednesday, February 22, at 2 p.m. EST for the continuation of our series of webinars featuring alum experts. This webinar will highlight the work of three of the Congressional Hunger Center's Alum Experts who are working on state, local, and federal solutions to guarantee no child goes hungry. Alums will share insights and successes regarding Child Nutrition Policy across the country and how Child Nutrition Authorization, a divided Congress, and recent mid-term election may impact the year ahead. 
This panel discussion is made possible through the generous support of the Kroger Co. Foundation.
Our panel will share insights and lessons learned with their work on child nutrition policy at the federal and state level, including effective strategies for expanding access to free school meals. Featured panelists and moderators will include Marc Jacobson (Emerson '99, Hunger Free Colorado), Alexis Bylander (Emerson '05, FRAC), and Amirio Freeman (Emerson '18, Feeding America.)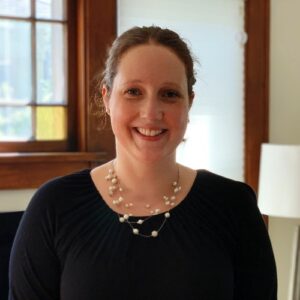 Alexis Bylander (she/her) joined FRAC in November 2020 as a Senior Child Nutrition Policy Analyst. In this role, she serves as a resource for state advocates lobbying on behalf of healthy school meals for all legislation. Alexis has extensive experience with grant management and advocacy campaigns, specifically around the federal nutrition programs and tobacco prevention. Alexis holds a B.A. in Political Science from Concordia College, an M.S. in Public Policy and Management from Carnegie Mellon University. Alexis was chosen as the Emerson National Hunger Fellowship's Policy Site Supervisor of the Year in 2022.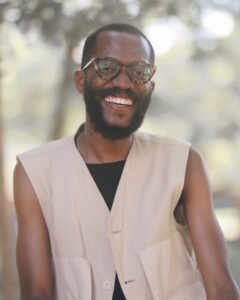 Amirio Freeman (he/they) is an Advocacy Manager on Feeding America's Communications & Community Engagement Team. Amirio spearheads the development of Feeding America food bank network-facing advocacy resources and leads messaging research, particularly for identifying data-backed messaging and creative that will positively influence perceptions of the Supplemental Nutrition Assistance Program (SNAP) among key audiences. Before Feeding America, Amirio worked as the Digital Media Coordinator for the Food Research & Action Center. Amirio also served as a 24th Class Bill Emerson National Hunger Fellow. Amirio graduated from the College of William & Mary in 2017 with a B.A. in Public Policy (and a minor in Africana Studies). They are originally from Hampton, VA, and now reside in Washington, D.C.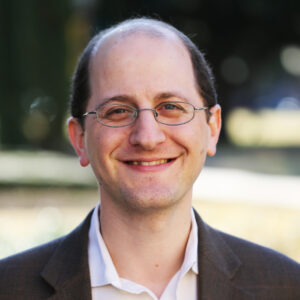 Marc Jacobson (he/him) currently serves as the CEO of Hunger Free Colorado. Prior, Marc worked at Baylor University's Texas Hunger Initiative serving as the Dallas Regional Director and Statewide Organizing Director. Within these roles, Marc led capacity building efforts to increase access to SNAP, oversaw the creation of model initiatives to boost participation and program delivery quality in federal child nutrition programs, spearheaded campaigns to educate and advocate on hunger policy, and guided the development of local anti-hunger coalitions in rural and urban communities across Texas. Marc holds a bachelor's in History from Yale University and a Masters of Public Policy from the Kennedy School of Government at Harvard University.