Above: Artis Trice, 28th Class Emerson Fellow.
---
As my father and I drove through the last tollbooth between northwest Indiana and northeast Illinois, the expansive Chicago skyline appeared before us. An eleven-hour drive led us up to that point: arriving in the city that I'd be calling home for the next six months. I did not know it at the time but compared to the life and community that I formed in and around Atlanta, I had entered a completely new world. We passed signs for the Museum of Lithuanian Culture, the National Museum of Mexican Art, and Chinatown. We passed staples like Giordano's and Garrett Popcorn. Pictures, videos, articles, and other media do no justice to the intricacy and ornateness of Chicago's design, the cultural richness of its neighborhoods and communities, and the warmth and support of the people who otherwise live in a cold and "windy" city. Chicago has distinguished itself historically and in modern times as a hub for labor organizing and cultural preservation, particularly for African American, Mexican American, and Eastern European communities.
We saw tall skyscrapers and industrial towers, a few of which I recognized from the logo of the Chicago Food Policy Action Council (CFPAC), where I was placed for my field placement. CFPAC supports a more just and equitable food system in Chicago by advocating for policy advancements and implementation. My project with CFPAC involves mapping, data collection, and data visualization for the Good Food Purchasing Program (GFPP). GFPP is a framework that local governments in the U.S. are using to shift their food purchasing and procurement strategies. With this policy, the City of Chicago and Cook County are beginning to source food from vendors and companies that prioritize five values: local economies, environmental sustainability, valued workforce, animal welfare, and nutrition. The city and county each passed their own Good Food Purchasing Policies within the past five years, and many departments and agencies have already awarded contracts with GFPP language included.
CFPAC plays a large role in assisting implementation of GFPP, which includes convening vendors, local government agencies, and other stakeholders to expand the reach and understanding of the benefits of values-based procurement. Sharing data with stakeholders, researchers, and the public who are benefiting from these programs is a new endeavor for CFPAC and is taking shape in an online mapping platform known as Kumu. Our Kumu map shows where departments and agencies are sourcing their food, and how much those current vendor contracts are worth. Making this data transparent and available not only lets people know where their food is coming from, but it also gives smaller companies and food producers a window into how much agencies allocate to food spending annually.
This map, coupled with more information on how to bid for contracts with local government, is being compiled for CFPAC's Guide for Growers. This guide, aimed at Black-, Latinx-, and women-owned businesses, will give those producers a lay of the land, and is geared to help them in their quest to scale up operations to support bidding on a contract. Helping smaller, minority-owned businesses position themselves for contracts could drastically re-shape the food landscape from a focus on large corporations to community-based and supported enterprises. Working on this project has given me a new perspective on what mapping can look like, as well as how this data can empower producers and communities that have been historically excluded from business opportunities in the Greater Chicago area. I'm excited to see how this project will influence this change and shift, and to help plan for events such as their annual Chicago Food Justice Summit in February.
In this time of learning more about food in Chicago, I feel like I've also had the opportunity to learn more about myself by moving and putting down new roots. We're in the middle of our field placements, but there is still so much to explore and learn about the history, communities, and food landscapes in Chicago. I'm looking forward to discovering more about Black Illinois history, and particularly hearing the stories of the Haitian, Jamaican, and Puerto Rican communities that have settled here. I'm excited to continue exploring Lake Michigan (and experiencing the wind that it generates in the winter) as well as the other natural features of Illinois. It hasn't been all sunshine, though. Adapting to the weather, preparing for the winter, and learning the public transit system have been my biggest challenges, along with homesickness, which at times can be very real and daunting. However, I'm glad that I've made a small community for myself here to lean on for support, as well as with the other fellows across the country.
Looking back on that drive towards the skyline in August, I don't think I could have imagined all the experiences that I've had up to this point. Now, when I see the skyline as I'm approaching the city from Hyde Park, I can only imagine what lies ahead for the next few months working with CFPAC and being in Chicago. I'm optimistic that this work and experience, much like our goal of supporting minority-owned producers, will continue to produce fruitful yields for years to come.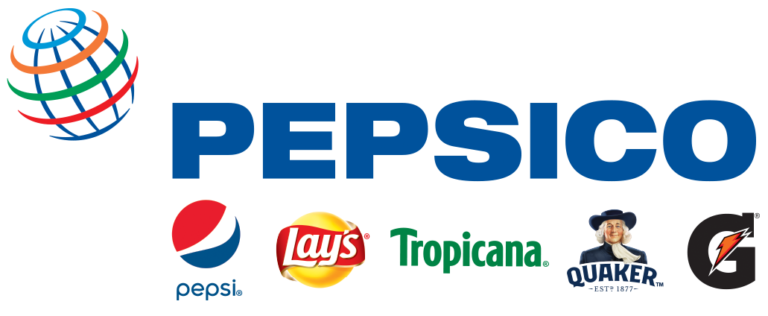 Special thanks to PepsiCo for their sponsorship of this placement of Emerson National Hunger Fellows in Chicago.
---