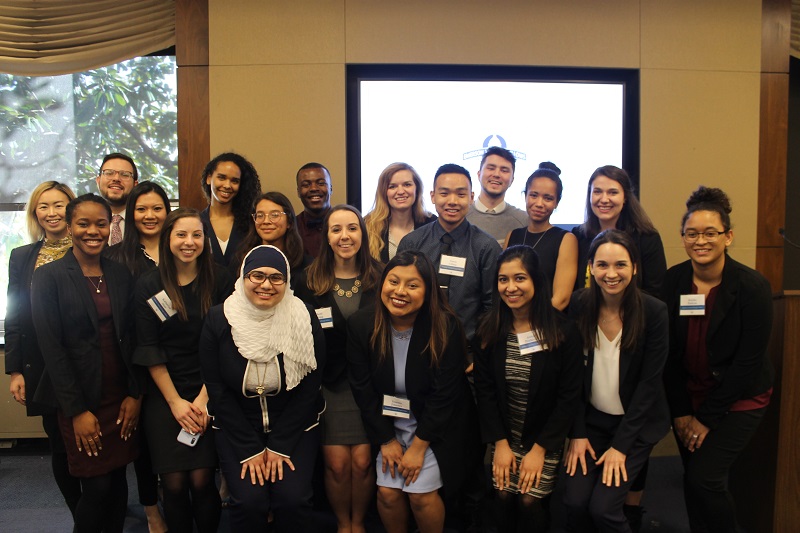 Emerson Fellows pose for a photo at Rayburn House Office Building
The 25th Class of Emerson National Hunger Fellows gathered at Rayburn House Office Building on Thursday, February 28, to present their findings from their six months spent working to end hunger with local organizations in communities across the U.S. These presentations, delivered before a live audience of anti-hunger advocates and their fellow fellows, and streamed live via Facebook, allow each class of fellows to share the lessons they've learned in the first half of their fellowship while providing a snapshot of the hunger situation in their host communities.
Presentations included:
Opening remarks were provided by the Hunger Center's Board Chair, Rep. James P. McGovern. "It makes me hopeful that we're going to end hunger in this country," he said, addressing the fellows, "because we have people like you who are dedicated to doing just that…you could be doing anything, but you're doing this; you could be focused on any issue you want, but you're focused on this."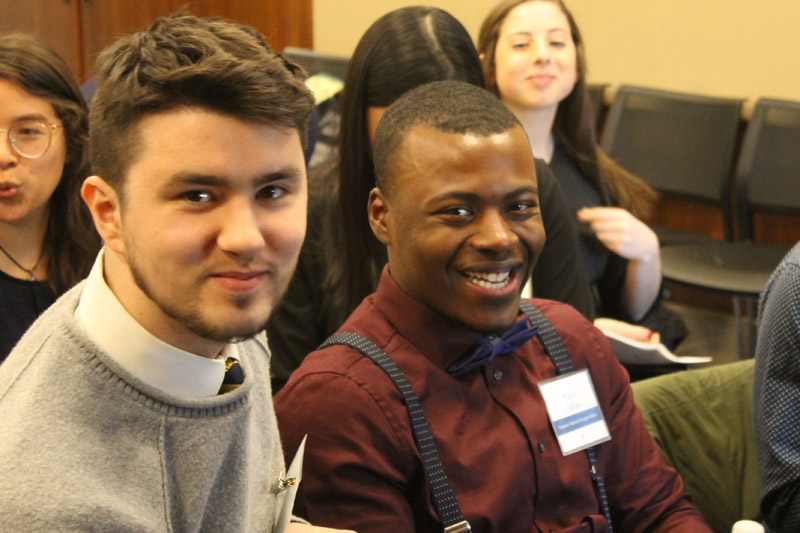 Emerson Fellows Chesterfield Polkey and Pierre Collins during a break between presentations.
Transitioning to Policy Work
The field work presentations marked the end of the fellows' two-week policy training and re-orientation to their new home in Washington, D.C., where they will spend the second half of their fellowship working with organizations that focus on anti-hunger policy at the national level. This year's selection of policy sites includes:
The fellows will begin work at their policy sites this week.
For community-based organizations or agencies interested in hosting a Hunger Fellow in fall 2019, applications are open now! See here for more information.